About Us
Learn More About "Now We're Talking" Pediatric Therapy in Garner, NC
We believe that children deserve respect beginning with how we see and treat them. Self-esteem is a key component to therapeutic success and in turn, success in life. At "Now We're Talking" Pediatric Therapy, we aspire to support children to have the confidence and internal drive to be successful in whatever they work on and do. We may identify weaknesses, but in turn we focus on strengths and build on what each child CAN do. Each child is unique and should not fit into a mold. When a strong rapport is established we are able to find what works best for each child in order to be successful.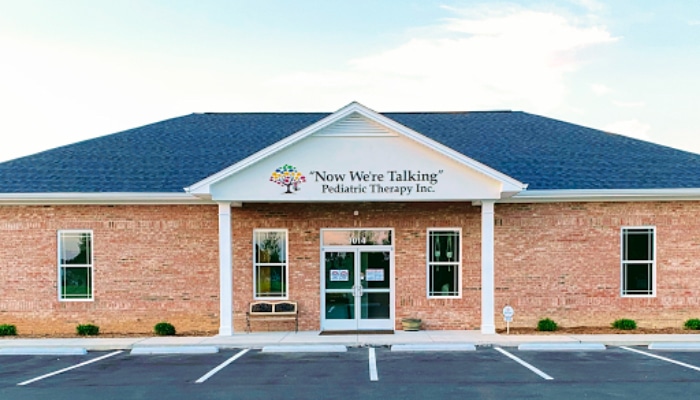 How We Came About
Our founders, Kim Sherwin, MS CCC-SLP and Michelle Helmes, MS CCC-SLP (Master of Science, Certificates of Clinical Competence issued by the American Speech-Language and Hearing Association, Speech Language Pathologists) are both certified and licensed speech and language pathologists with 20+ years of experience working with children and their families.
They have both worked in a variety of settings including daycares, preschools, homes, public and private schools and clinics providing therapy to groups and individuals, as well as on a consultative level. Their experiences include treating children with a variety of medical diagnoses with articulation and phonological delays and disorders, language delays and disorders, oral motor and feeding issues, children with communication disorders due to sensory integration issues, and stuttering and voice disorders.
In April of 2003, Kim and Michelle, both working at the time as speech language pathologists with children, decided to combine their love and passion for their careers and begin their own practice. "Now We're Talking" Pediatric Therapy, Inc was formed in order to provide the best services for the communities in which they live.
Our Philosophy
We take a play-based approach to therapy. A child's work is to play. It is through play that children learn about the world and themselves.
We believe that the family is the most influential part of therapy. It is within the family and daily routines that goals can be put into practice 'for real.' Therefore, we encourage parents and caregivers to observe therapy sessions and carry over recommended strategies at home. We have limited time with each child and can teach a skill, but caregivers spend the most time with their child and have the opportunity to practice those skills.
Sometimes to help our children, we have to change our own behavior as well as how we interact and play with them. Once we are able to understand them and think on their level we can then help them.
Our Team Is Here For You
Our team is an incredible group of passionate individuals who love working with children. Learn more about each of our therapists here or connect with us at (919) 359-1323 to set up a consultation for your child.
We look forward to hearing from you and working with your family!