Pediatric Therapy Careers
Pediatric Therapist Jobs In Garner, NC
We are looking for passionate professional therapists in the Garner, NC area!
We believe that for young children, the therapeutic journey includes the entire family and each caregiver's involvement and participation, not just the child. "Now We're Talking" Pediatric Therapy is a unique company in that we provide services for young children in their most natural environments such as home, daycare or preschool as well as in our office.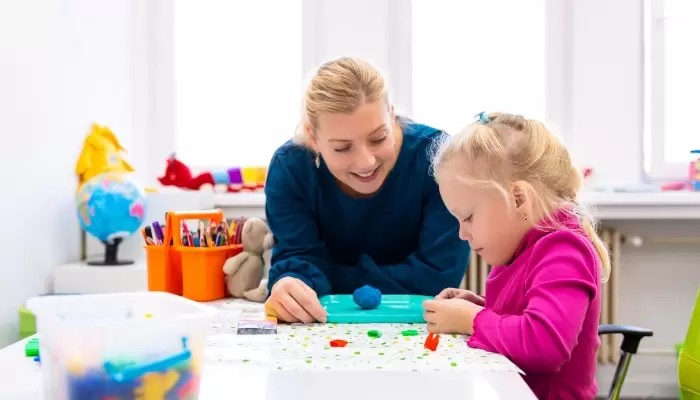 Therapists that work with our team can customize their caseload to incorporate both in-office and travel visits. Local travel in Johnston and Wake Counties is required.
We require that our therapists provide the highest level of quality therapy and respect to our clients and their families. We see children with a variety of disabilities. Experience and expertise in the areas of autism, feeding issues and sensory integration is a plus. We pay our therapists on a per session basis so you are able to make your own schedule and determine the amount of children on your caseload.
Our therapists and pathologists must be Licensed in the state of North Carolina and must hold relevant current certifications. We will also consider a CF position. If you are interested in working for a fun, energetic group and would like to apply, please fill out the information below and attach your resume. If we think you would be a good fit for our practice one of our team members will be in touch!