Occupational Therapy
Pediatric Occupational Therapist Services In Garner, NC
Our Occupational Therapists have earned their Master's Degree or Bachelor's in Science and hold certifications from the National Board of Occupational Therapy (NBCOT) and a license from the North Carolina Board of Occupational Therapy (NCBOT).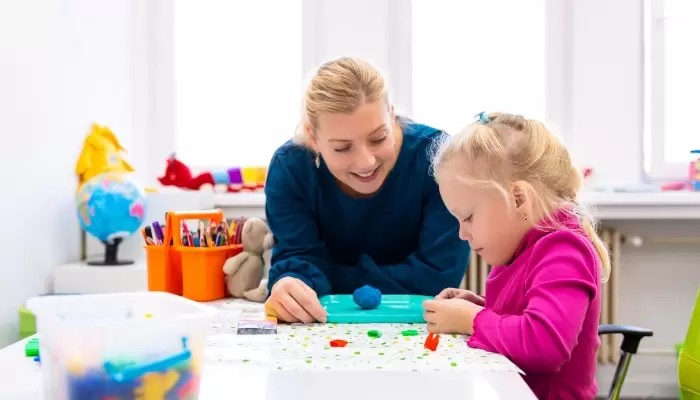 The work of children is 'play' as well as self-care skills. This is their occupation. Activities included in a child's occupation may include writing, dressing, cutting, washing hands, using utensils, manipulating toys and coordinating movements in play, just to name a few. Therefore, an Occupational Therapist will focus on assessing and treating the issues that may interfere with the success of a child's work, including:
Fine Motor Skills
Sensory Processing
Visual Motor Skills
Integration Skills
Ocular Motor Skills
Motor Planning
Interventions may include adapting to an environment, modifying a task or teaching a specific skill. Education of therapeutic techniques used for the family is critical in order to carry over and maintain achievement of goals.
The goal of Occupational Therapy is to increase function and independence for children.
Some Areas of Expertise:
Developmental Delays
Sensory Integration Disorders
Fine Motor Delays
Motor Planning Disorders
Visual Motor Integration Disorders
Ocular Motor Disorders
Attention Deficit Disorders
Handwriting Problems
Self Care Skills
Adaptive Equipment
Environmental Adaptations
Thank you for visiting and learning more about our pediatric occupational therapy clinic! We are located in Garner, NC and provide services at our office or in your home.